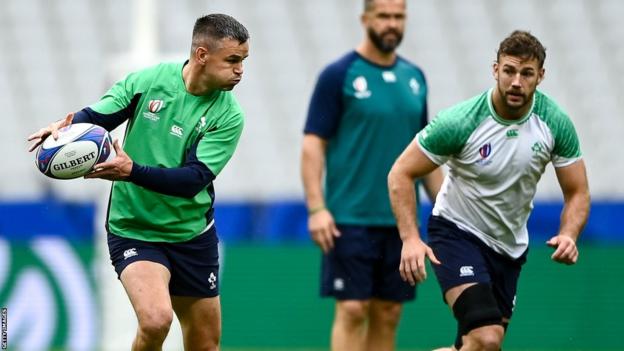 Venue
: Stade de France, Paris
Date:
Saturday, 14 October
Kick-off:
20:00 BST
Coverage:
Listen live on BBC Radio Ulster & BBC Radio 5 Live; live text commentary and report on the BBC Sport website
For a few moments, right at the end of Ireland's final media engagement before Saturday's World Cup quarter-final against New Zealand, Caelan Doris spoke from the heart.
Doris and Dan Sheehan had been asked what it means to them and their families to be preparing for the biggest game of their lives.
As Sheehan spoke of his pride in bringing joy to the Irish people back home, the significance of what this Ireland team may achieve seemed to hit home with Doris.
"I think in these big weeks, you draw on some of the emotion and the pride," said Ireland's ironman Doris, who has been involved in every match they have played this year.
"Talking to a few friends back home in Mayo and seeing how they are behind us and how so many people in the country are behind us.
"You can feel that over here, you can definitely get a sense of it. That is a motivation for us, to continue to inspire them and do them proud and knowing that so many of them are coming over.
"Sometimes you can almost get too emotional but then you bring yourself back into process-focused, detail-focused, going through how we're going to get to the next step. It's a balance of both in these big weeks."
Number eight Doris' walkthrough was a clear insight into Irish minds on the eve of the biggest match of their lives.
There is no getting around it – this is a massive chapter in the Irish journey. The players appreciate, but are not burdened by, the magnitude of the occasion as they seek to make it past the last eight at the World Cup for the first time ever.
They want to create more special memories for the fans who have lifted this team in times of defeat down the years and who have roared them on every step of the way of this historic journey.
The players feel it now. They felt it last week when Zombie, their viral-friendly adopted anthem by Limerick rock band The Cranberries, again filled the Stade de France. They will feel it even more intensely at the same venue on Saturday night when they emerge from the tunnel to be greeted by another sea of green.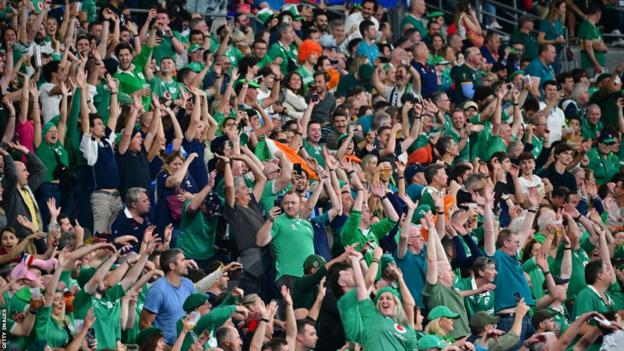 It will be electrifying, and as Doris alluded to, the threat of players getting wrapped up in the moment is very real. Ultimately, though, Ireland must detach themselves from the moment.
Block it out and look straight ahead, because this is full-circle stuff. This is the World Cup quarter-finals again. This is the All Blacks again. This is Ireland's chance to break new ground on rugby's biggest stage yet again.
This stage of the competition has been Ireland's theatre of pain down the years, the sense of anguish and dejection never more suffocating than four years ago when they were swatted aside by New Zealand in Tokyo.
That night, the All Blacks scored seven tries. An overwhelmed Ireland were held scoreless until the 69th minute, by which stage New Zealand were already home and hosed. The glum faces of a soon-to-be retired Rory Best and Johnny Sexton on the Irish bench spoke volumes.
'Doing it for Johnny'
Back then, it was hard to see Ireland threatening rugby's aristocracy anytime soon, so the widely-held view that they go into Saturday's match as marginal favourites is testament to the remarkable work done by Andy Farrell and his coaching staff since 2019.
It is also a mark of captain Sexton's unrelenting desire to push Ireland to greater heights. Throughout this cycle, he has been the heartbeat, the standard-setter, the on-field leader in an inevitable race against time.
For the second week in a row, the 38-year-old could be about to play his last ever match. It is a deeply uneasy prospect for anyone connected to Irish rugby and Doris explained that 'doing it for Johnny' has been part of Ireland's motivation during quarter-final week.
"Even last week, building into Scotland, there was a chance that could be his last ever game, he said that to us as a group," explained Doris, who also played alongside the fly-half at Leinster.
"And what an unbelievable player and leader he's been for Ireland for so many years.
"I think all the players will agree that the standards he sets raise everyone else's game and he's almost like having another coach on the pitch."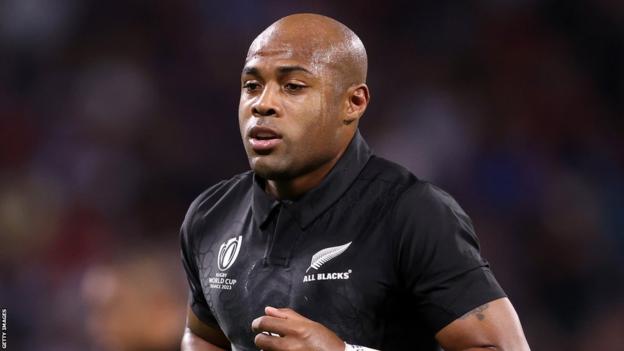 Familiarity is a big part of this week. Ireland and New Zealand are well used to each other by now – including Lions caps, this will be Sexton's 18th match against the All Blacks – and Ireland are intensely familiar with Joe Schmidt, one of the men plotting their downfall.
Schmidt led Ireland for six years, bowing out after that quarter-final loss to the All Blacks. He returns to Irish lives for a few hours on Saturday and will be an important figure in New Zealand's plan to bring down the world's number one side.
Unlike in 2019, Ireland have a Test series win on All Blacks soil to draw upon, the significance of which cannot be entirely discounted. New Zealand, however, appear a different beast to the one we saw last summer, with Schmidt driving their resurgence.
"It seems it's back to the All Blacks of old really, exceptionally dangerous with ball in hand," Ireland backs coach Mike Catt, a World Cup winner with England in 2003, said when asked about the challenge New Zealand pose on Saturday.
"I think Joe's definitely brought a physicality to the breakdown and with their ball carrying.
"That was something that Joe was massively passionate about with Ireland as well. Especially in the wide breakdowns, these guys are big guys and they put a lot of pressure in those areas."
On Schmidt, All Blacks head coach Ian Foster said: "I'm sure there'll be some mixed emotions for Joe. He's very passionate and loved his time in Ireland, it was a very special time for him, but he loves his time in this team too and we're enjoying having him."
Ireland will have their hands full with a formidable, try-happy All Blacks side but they needn't worry about one of New Zealand's main attacking threats after Mark Telea was dropped for breaking team protocol.
Reprimanding Telea, who scored two tries against France earlier in the tournament, was an unexpected disruption for Foster before the biggest match of his reign.
Save for one or two injury concerns – Mack Hansen is fit, James Ryan isn't – all has seemed fine in the Ireland camp this week, although they were forced to downplay suggestions of spying during the captain's run news conference after an agency photographer who also works with the Irish Rugby Football Union attended a New Zealand training session open to members of the media on Thursday.
Catt seemed puzzled by the question before the World Rugby media officer chairing the news conference cut in to say it would have been within the rules.
It was a strange exchange, and one that is unlikely to figure prominently in Farrell's thinking as he readies his team prior to kick-off.
And while Foster said he had no knowledge of the matter, it perhaps adds an extra layer of intrigue to a match already laced with sub-plots. New Zealand have only ever failed to reach the semi-finals once (in 2007, incidentally, when France last hosted the tournament). Defeat for them would be seen as another embarrassment at the hands of Ireland.
For Ireland, though, it is the latest opportunity to break through their World Cup glass ceiling. They have achieved so much under Farrell, but history will ultimately judge them on how they fare here.
It will either be a first semi-final or an eighth quarter-final exit. Farrell was right – this really is big boy stuff now.
Welcome to Triple Star News! I am your Editor, your go-to source for staying informed and up to date on a wide array of themes and topics. My dedicated team of journalists and reporters works tirelessly to bring you timely and comprehensive news coverage that caters to your diverse interests and curiosities. From current events and politics to technology, entertainment, health, and beyond, I've got you covered. I pride myself on delivering information in a clear, concise, and engaging manner, accessible to readers of all backgrounds. Join me on Triple Star News and embark on a journey of discovery, staying informed, and expanding your horizons. Let the world unfold before your eyes.