In the world of music, artists are known for their ability to surprise and captivate their fans with unexpected releases. From Beyoncé's iconic surprise album drop to Drake's stealthy singles, the element of surprise has become a thrilling and anticipated aspect of the music industry. Fans eagerly await the sudden announcement of new music, causing a frenzy of excitement and speculation. With the constant evolution of technology and social media, artists have found innovative ways to keep their audience on their toes. So, has any artist released a surprise album or single recently? Let's dive into the intriguing world of unexpected musical releases and find out.
Beyoncé
Self-titled album
Beyoncé is an iconic figure in the music industry, known for her incredible talent, captivating performances, and empowering music. In 2013, she took the world by storm when she released her self-titled album, "Beyoncé," as a complete surprise. With no prior announcement or promotion, the album dropped on iTunes, stunning fans and critics alike. This bold move showcased Beyoncé's ability to make a profound impact without the need for traditional marketing strategies.
The self-titled album was a game-changer for Beyoncé. It showcased her growth as an artist and explored themes of love, feminism, and self-empowerment. The album featured tracks such as "Drunk in Love," "Partition," and "Flawless," which became instant hits and solidified Beyoncé's position as an unstoppable force in the music industry. The album's surprise release not only generated buzz but also allowed Beyoncé to maintain creative control and fully connect with her audience on her own terms.
Lemonade
Following the immense success of her self-titled album, Beyoncé once again surprised the world in 2016 with the release of "Lemonade." This visually stunning album accompanied an hour-long film that aired on HBO, showcasing Beyoncé's artistic vision and storytelling abilities. "Lemonade" delved into deeply personal themes of infidelity, empowerment, and Black culture, becoming a cultural phenomenon and sparking conversations globally.
The album's tracks, including "Formation," "Hold Up," and "Sorry," showcased Beyoncé's versatility as an artist, blending genres such as R&B, pop, and hip-hop. "Lemonade" also featured collaborations with artists like Kendrick Lamar, The Weeknd, and Jack White, further elevating the album's impact and reach.
Drake
If You're Reading This It's Too Late
Drake, known for his introspective lyrics and infectious melodies, surprised fans in 2015 with the release of his mixtape, "If You're Reading This It's Too Late." Released without any prior announcement, the mixtape instantly gained traction and dominated the charts. The project showcased Drake's unique style and storytelling abilities, solidifying his position as one of the most influential figures in contemporary hip-hop.
The mixtape's tracks, such as "Know Yourself," "Legend," and "Energy," captivated listeners with their raw honesty and introspection. "If You're Reading This It's Too Late" explored themes of fame, relationships, and Drake's personal journey, presenting a deeper side of the artist that resonated with fans around the world.
Views
In 2016, Drake continued his streak of surprise releases with his highly anticipated fourth studio album, "Views." The album showcased Drake's growth as an artist, diving into themes of success, relationships, and his hometown of Toronto. With tracks like "Hotline Bling," "One Dance," and "Controlla," Drake dominated the charts and became a global phenomenon yet again.
"Views" also highlighted Drake's ability to collaborate with a diverse range of artists, including Rihanna, Future, and PARTYNEXTDOOR. The album solidified Drake's status as a hit-making machine, blending various genres like pop, rap, and dancehall to create an undeniable sound that resonated with fans worldwide.
This image is property of images.pexels.com.
Kendrick Lamar
Untitled Unmastered
Kendrick Lamar, known for his profound lyricism and social commentary, surprised fans in 2016 with the release of his album "Untitled Unmastered." The project featured a collection of untitled tracks that were recorded during the recording sessions for his critically acclaimed album "To Pimp a Butterfly." This surprise release allowed Kendrick Lamar to showcase his creative process and offer fans a glimpse into his artistic evolution.
"Untitled Unmastered" contained tracks that were raw, unfiltered, and experimental, highlighting Kendrick Lamar's ability to tackle complex subjects such as identity, politics, and spirituality. With tracks like "untitled 02 | 06.23.2014," "untitled 07 | levitate," and "untitled 08 | 09.06.2014," Kendrick Lamar delivered a thought-provoking and introspective journey that left fans craving for more.
Damn
In 2017, Kendrick Lamar once again surprised the music industry with his highly acclaimed album, "Damn." Released without much prior promotion, the album captivated listeners with its hard-hitting beats, impeccable storytelling, and thought-provoking lyrics. Kendrick Lamar showcased his unparalleled artistry by exploring themes of faith, love, and the complexities of being black in America.
Tracks such as "HUMBLE.," "DNA.," and "LOVE.," showcased Kendrick Lamar's versatility, blending elements of trap, jazz, and spoken-word poetry. "Damn" garnered critical acclaim and commercial success, solidifying Kendrick Lamar as one of the most influential and innovative artists of his generation.
Radiohead
In Rainbows
Radiohead, known for their experimental sound and boundary-pushing music, surprised fans and the industry in 2007 with the release of their album "In Rainbows." Departing from traditional release strategies, the band allowed fans to choose their own price for the digital download of the album, challenging the established music distribution models.
"In Rainbows" showcased Radiohead's signature sound, combining intricate melodies with introspective and introspective lyrics. With tracks like "Reckoner," "Weird Fishes/Arpeggi," and "House of Cards," the album presented a sonically rich experience that captivated listeners from start to finish. This surprise release not only created a unique connection between the band and their fans but also sparked discussions about the changing landscape of the music industry.
This image is property of images.pexels.com.
Taylor Swift
Folklore
Taylor Swift, known for her relatable songwriting and storytelling, surprised fans in 2020 with the release of her eighth studio album, "Folklore." In the midst of a global pandemic, Taylor Swift delivered an introspective and contemplative collection of tracks that marked a departure from her previous pop-centric sound. "Folklore" showcased Taylor Swift's maturity as an artist, inviting listeners into a world of nostalgic storytelling and introspection.
With tracks like "Cardigan," "Exile," and "August," Taylor Swift crafted a cohesive and captivating album that resonated with fans worldwide. The surprise release of "Folklore" provided solace and comfort during uncertain times, allowing listeners to find solace in the intimate and honest narratives that Taylor Swift offered.
Evermore
Building upon the success of "Folklore," Taylor Swift surprised her fans yet again in 2020 with the release of her sister album, "Evermore." This surprise drop continued the introspective journey initiated in "Folklore" while incorporating new layers of storytelling and sonic exploration. With tracks like "Tolerate It," "Champagne Problems," and "Willow," Taylor Swift continued to showcase her songwriting prowess and emotional depth.
"Evermore" demonstrated Taylor Swift's ability to evolve as an artist while staying true to her core storytelling abilities. The surprise release once again resonated with fans, providing a sense of escapism and connection during challenging times.
Frank Ocean
Blonde
Frank Ocean, known for his dreamy R&B sound and poetic lyricism, surprised fans in 2016 with the release of his highly anticipated album, "Blonde." Following years of speculation and anticipation, Frank Ocean dropped the album with minimal prior promotion, allowing the music to speak for itself. "Blonde" showcased Frank Ocean's vulnerability and introspection, delving into themes of love, loneliness, and personal growth.
The album's tracks, such as "Nikes," "Ivy," and "Self Control," created a sonic landscape that transcended boundaries and defied genre conventions. "Blonde" solidified Frank Ocean's status as an innovator in contemporary R&B, blending elements of pop, soul, and ambient music to create a mesmerizing journey for listeners.
Endless
In addition to "Blonde," Frank Ocean surprised fans in 2016 with the release of "Endless," a visual album that was released as a precursor to "Blonde." This surprise release showcased Frank Ocean's artistic range and experimental nature, presenting a visual representation of his creative process.
"Endless" combined abstract visuals with atmospheric soundscapes, creating an immersive experience for viewers and listeners. While "Endless" was distinct from "Blonde" in terms of its sonic direction, both projects highlighted Frank Ocean's musical versatility and commitment to pushing the boundaries of contemporary music.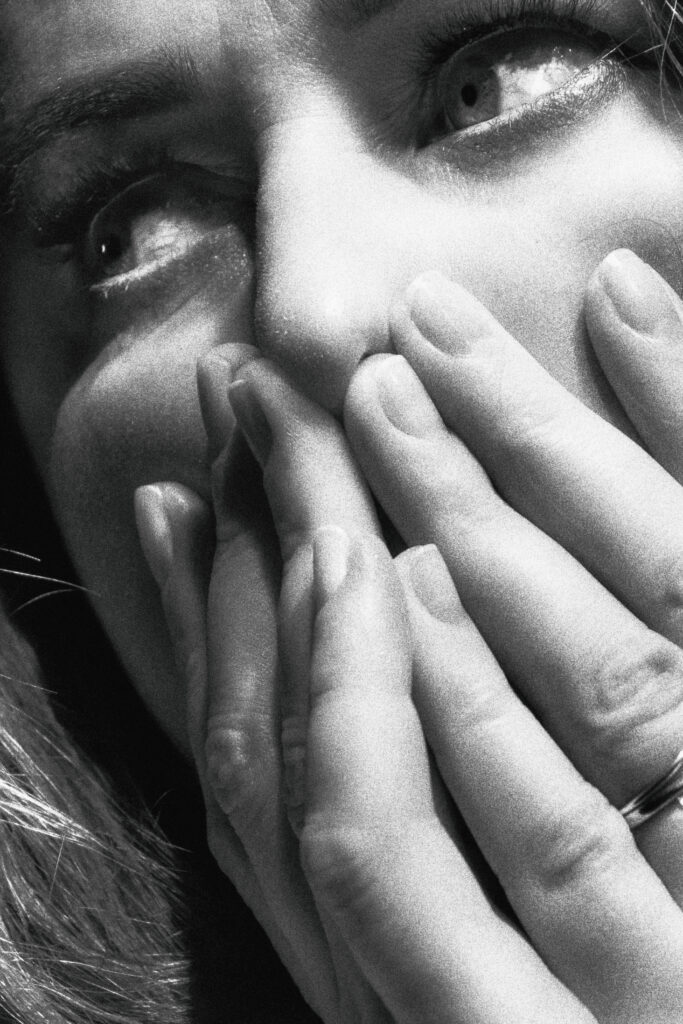 This image is property of images.pexels.com.
Rihanna
Anti
Rihanna, an influential figure in contemporary pop music, surprised fans in 2016 with the release of her eighth studio album, "Anti." The album marked a departure from Rihanna's previous sound, embracing a more mature and experimental direction. "Anti" showcased Rihanna's growth as an artist, exploring themes of love, liberation, and self-discovery.
With tracks like "Work," "Needed Me," and "Love on the Brain," Rihanna presented a diverse range of musical styles, blending elements of R&B, reggae, and pop. The surprise release of "Anti" allowed Rihanna to redefine her artistic identity and connect with her fans on a deeper level.
Kanye West
The Life of Pablo
Kanye West, a trailblazer in the music industry, surprised fans in 2016 with the release of his seventh studio album, "The Life of Pablo." The album's release was anything but traditional, with Kanye tweaking and updating tracks even after its initial release. This unique approach showcased Kanye's commitment to perfectionism and his constant desire to push artistic boundaries.
"The Life of Pablo" featured tracks like "Ultralight Beam," "Famous," and "Waves," delving into themes of faith, fame, and Kanye's personal struggles. The album also featured a star-studded lineup of collaborators, including Rihanna, Chance the Rapper, and Frank Ocean. This surprise release sparked debates and conversations surrounding the ever-evolving nature of art and the role of an artist in the digital age.
ye
Continuing his trend of surprise releases, Kanye West dropped his eighth studio album, "ye," in 2018. The album's spontaneous release showcased Kanye's artistic spontaneity and willingness to experiment with different sounds and concepts. "ye" explored Kanye's personal struggles with mental health, faith, and love, presenting a vulnerable and introspective side of the artist.
With tracks like "Ghost Town," "Violent Crimes," and "I Thought About Killing You," Kanye West invited listeners into his complex world, offering glimpses of his innermost thoughts and emotions. The rawness and authenticity of "ye" resonated with fans, reminding them of the power of vulnerability in art.
Eminem
Kamikaze
Eminem, known for his unmatched lyrical prowess and controversial persona, surprised fans in 2018 with the release of "Kamikaze." The album dropped unexpectedly and served as a response to the mixed critical reception of his previous album, "Revival." With no prior announcement, Eminem unleashed his lyrical fury, delivering rapid-fire verses and clever wordplay.
"Kamikaze" featured tracks like "Lucky You," "The Ringer," and "Venom," entertaining listeners with Eminem's trademark wit and no-holds-barred approach. The surprise release allowed Eminem to directly communicate with his audience and take control of the narrative surrounding his artistry.
Music to Be Murdered By
In 2020, Eminem surprised the world once again with the release of his eleventh studio album, "Music to Be Murdered By." The album's title, inspired by Alfred Hitchcock's album of the same name, set the tone for an album that explored dark and controversial themes. Eminem continued to showcase his lyrical prowess, touching on topics such as gun violence, mental health, and his own personal demons.
With tracks like "Godzilla," "Darkness," and "Unaccommodating," Eminem confronted societal issues while delivering his signature rapid-fire delivery and intricate wordplay. "Music to Be Murdered By" captivated listeners and reminded them of Eminem's enduring influence in the world of hip-hop.
Jay-Z
Magna Carta Holy Grail
Jay-Z, a legendary figure in hip-hop, surprised fans in 2013 with the release of his twelfth studio album, "Magna Carta Holy Grail." The album's release strategy was unique and groundbreaking, with Jay-Z partnering with Samsung to distribute one million copies of the album to Samsung Galaxy smartphone users for free, three days before its official release.
"Magna Carta Holy Grail" showcased Jay-Z's signature flow and lyrical brilliance, exploring themes of wealth, success, and social commentary. Tracks like "Holy Grail," "Tom Ford," and "Oceans" showcased collaborations with Beyoncé, Justin Timberlake, and Frank Ocean. This surprise release not only broke new ground in terms of distribution strategies but also reminded the world of Jay-Z's continued influence and relevance in hip-hop.
In conclusion, these artists have left their mark on the music industry through their surprise album releases. Beyoncé, Drake, Kendrick Lamar, Radiohead, Taylor Swift, Frank Ocean, Rihanna, Kanye West, Eminem, and Jay-Z have all utilized the element of surprise to captivate fans, challenge expectations, and make a profound impact. These surprise releases have not only generated buzz but have also allowed these artists to maintain their creative control and connect with their audience on a deeper level. In an industry that thrives on anticipation and hype, these artists have proven that sometimes the best way to make a statement is to drop the unexpected.